24.November 2015
TopWare Interactive veröffentlicht Vendetta: Curse of Raven's Cry
Launch Trailer auf Steam und Youtube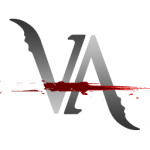 Karlsruhe, 24. November 2015 - Die Reality Pump Studios und TopWare Interactive veröffentlichen Vendetta: Curse of Raven's Cry. Das düstere Piratenepos erlaubt es den Spielern in die Rolle des Freibeuters Christopher Raven zu schlüpfen und ihn auf seinem eiskalten Rachefeldzug quer durch die Karibik des 18. Jahrhunderts zu begleiten. Stopft eure Pistolen, schärft eure Klingen, setzt die Segel und sucht den Horizont ab. Christopher Raven entfesselt seinen brutalen Rachefeldzug in der ahnungslosen Karibik, wo jede seiner Entscheidungen ihren Preis hat. Vendetta: Curse of Raven's Cry ist ab sofort als Download in Steam für PC,Mac,Linux und SteamOS erhältlich.
Der offizielle Launch-Trailer auf Steam und Youtube:
https://youtu.be/9kFlVO2mYG8
Für weitere Informationen zu Vendetta: Curse of Raven's Cry folgen Sie bitte diesen Koordinaten:
http://www.vendetta-game.com
https://www.facebook.com/VendettaTheGame/
https://twitter.com/VendettaCurse
Über Vendetta: Curse of Raven'S Cry
Vendetta: Curse of Raven's Cry entführt die Spieler in ein düsteres Piratenabenteuer. Schlüpft in die Haut des Antihelden Christopher Raven und jagt, auf der Suche nach Vergeltung, den Teufel der Karibik und seine Höllencrew! In dem aufwühlenden Rachedrama metzelt Ihr euch durch Kolonien, Piratennester und Kannibaleninseln. Als eiskalter Rächer werdet Ihr zum Schatten eures Gegners und bald schon so gefürchtet wie der Teufel selbst. Die digitale Version von Vendetta: Curse of Raven's Cry erschien am 20. November 2015 für PC, Mac, Linux und SteamOS als Standard und Digital Deluxe Editon. Eine Retail und Konsolen-Variante ist für Q1 2016 geplant.
Für weitere Informationen zu Vendetta: Curse of Raven's Cry folgen Sie bitte diesen Koordinaten:
http://www.vendetta-game.com
https://www.facebook.com/VendettaTheGame/
https://twitter.com/VendettaCurse