30.April 2012
First Gameplay-Trailer of "Raven's Cry" released
Video shows raw Pirate-Action from the upcoming title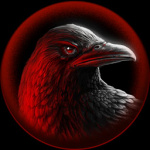 TopWare Interactive has promised to challenge the image of pirates in popular culture with "Raven's Cry"
,
and today's official gameplay trailer marks the beginning of that venture.
 The video shows the first early gameplay footage of the pirate revenge tale. "Raven's Cry" is the story of Christopher Raven, a lost soul haunted by his own inner demons as he hunts for the men who murdered his family in the 17
th
century Caribbean.    
Forget what you know about pirates. TopWare Interactive is about to crack history wide open and retell the Caribbean's darkest chapter with an authenticity unseen in today's Hollywood films, showing this period of vengeance, violence, and greed unchained through a more honest, blood-spattered lens than ever before. The way of the pirate will rise again.  
More Information about "Raven's Cry" coming soon. Release pending for PC, Xbox360
TM
and Playstation 3®.
You can find more information about the game on:
ravenscry-game.com
PlayStation, PLAYSTATION and the PlayStation logo are registered trademarks of Sony Computer Entertainment Inc. PS3 and PSP are trademarks of Sony Computer Entertainment Inc. All other trademarks are property of their respective owners.  
Microsoft, Xbox, Xbox 360, Xbox LIVE, and the Xbox logos are trademarks of the Microsoft group of companies and are used under license from Microsoft.