16.February 2012
&umlReplay Now™&uml Brings Back the Classics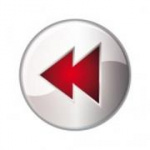 Karlsruhe, Germany February 16th 2012
- TopWare Interactive has reconfigured a number of classic titles to be compatible with a greater number of more modern systems ranging from Windows M.E. to Windows 7 in a new series of releases "Replay Now™".
Such classics as
Jagged Alliance 2: Wildfire™
and
KnightShift
™ have been tested and are guaranteed to install easily and play flawlessly on most Windows XP, Vista and Windows 7 operating systems, including both 32-bit and 64-bit hardware.
Alexandra Constandache, CEO of TopWare Interactive commented, "The great feedback of the community, especially regarding many older titles gave us the idea for "Replay Now™". We used this chance to optimize classic games for today's systems and re-released many award
-winning titles. "Replay Now™" stands for a truly timeless gaming experience."