Empresa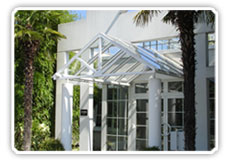 Desde hace muchos años, TopWare Interactive es una de las empresas más innovadoras, dentro de la industria del videojuego. Gracias a sus famosas marcas vendidas a nivel internacional y a sus conocidos títulos que abarcan todos los géneros del videojuego, ha aportado un soplo de aire fresco a este sector. Avalada por marcas de éxito del propio equipo desarrollador Reality Pump, así como por licencias adquiridas de estudios externos, cuenta con títulos, como "Earth 2160" y "Two Worlds II" entre los más galardonados a nivel internacional.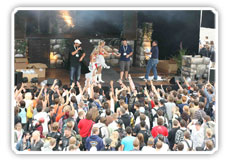 Como empresa auto-financiada y autónoma, sin interventores superiores, ha logrado sus propósitos de manera eficaz, adaptándose rápidamente a las exigencias del mercado actual. Por consiguiente, TopWare Interactive opera como única editora independiente y con su propio equipo desarrollador desde hace más de 25 años con gran éxito en la industria del videojuego. La empresa se ha convertido en una fuente inagotable de creación de hitos innovadores en la industria del entretenimiento interactivo como son: el primer CD-ROM (1992), el primer DVD-ROM (1997) y el primer disco Blue-ray (2008).
TopWare es la primera empresa con sede en Alemania que goza de una concesión, como editora oficial de videojuegos para los tres colosos de la electrónica: Microsoft, Sony y Nintendo. Esta es la garantía para un futuro sólido de su cartera de productos en múltiples plataformas y canales de distribución.
En la actualidad, TopWare Interactive, desarrolla, además de juegos para PC y Mac, títulos para PlayStation 3, Xbox 360, Nintendo DS y Wii, iPad y iPhone de Apple, así como para la plataforma Android. En el sector del PC TopWare cuenta de toda la tecnología de vanguardia gracias a su estrecha colaboración con Intel, AMD y nVidia.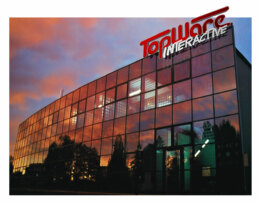 En 2011 TopWare destaca con la publicación de la extensión "Two Worlds II: Pirates of the Flying Fortress", que aporta 15 horas adicionales de entretenimiento de máxima calidad al famoso juego de rol "Two Worlds 2". Su propio centro logístico en Ettlingen constituye la base para una eficaz distribución de sus productos en todo el mundo. La empresa hermana, TopWare Entertainment GmbH, gestiona la comercialización en países, como Alemania, Austria y Suiza. Con este paso, se ha conseguido aprovechar al máximo la cadena de valores y así alcanzar el mayor grado de autonomía en las etapas de desarrollo, marketing y venta. Para el próximo año, TopWare Interactive, proyecta su expansión en el mercado del videojuego y está preparando la publicación de dos grandes títulos: "Scivelation" y "Raven´s Cry".
Actualmente trabajan en TopWare Interactive, en Karlsruhe, Alemania, alrededor de 30 empleados. Junto con sus empresas afiliadas, Reality Pump , la plantilla de la compañía alcanza los 120 empleados a nivel mundial. Otros 150 empleados están trabajando actualmente en la producción de los próximos juegos.
Lanzamientos








2018
TWII: Echoes of the Dark Past 2
TWII: Shattered Embrace
2017
TWII: Call of the Tenebrae
TWII Echoes of the Dark Past 1
2015
VENDETTA:
Curse of Ravens Cry
2013
Iron Sky: Invasion
Pressure
2012
Planets under Attack
Replay Now Series
2011
Battle vs. Chess
TWII: Castle Defense
TWII: Pirates of the Flying Fortress
2008
Dream Pinball 3D Premium
2006
3D Particle Gen
Dream Pinball 3D
2004
Jagged Aliance 2: Wildfire
2003
KnightShift
The I the Dragon
2002
World War II: Panzer Claws
Heli Heroes
Chicken Shoot 2
2001
World War III: Black Gold
Earth 2150: Lost Souls
Chicken Shoot 1
2000
Earth 2150:
The Moon Project
1999
Earth 2150 
Jagged Alliance 2
1998
Gorky 17
EARTH 2140
Mission Pack 1 + 2
1997
RoboRumble
Earth 2140
Jack Orlando
1996
DSA 3: Schatten über Riva
Nordland Trilogie
1995
Victory aka Polanie
Blaster!
1994
Constitución de la empresa desarrolladora Reality Pump