Profilo aziendale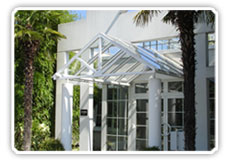 Da anni, TopWare Interactive sviluppa marchi di successo a livello internazionale e pubblica campioni di vendite pluripremiati in ogni genere, affermandosi come la proverbiale "boccata d'aria fresca" nell'industria dei videogiochi. Ne sono prova gli IP di successo creati dallo studio di sviluppo in-house Reality Pump e altre licenze di altissimo livello acquisite da sviluppatori esterni. Giochi come "Earth 2160" e "Two Worlds II" sono solo due dei successi prodotti da questo studio unico e innovativo.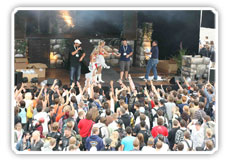 In qualità di azienda gestita e finanziata privatamente, senza alcun controllo estero, TopWare Interactive è in grado di prendere decisioni e apportare modifiche in breve tempo, per adattarsi a un mercato globale in continua evoluzione. Al momento, è l'unico publisher indipendente al mondo, con risorse di sviluppo interne e oltre 25 anni di esperienza nel settore dell'intrattenimento. Nel corso degli anni, tale esperienza ha offerto alla comunità dei videogiocatori pietre miliari come il primo gioco su CD-ROM (1992), su DVD-ROM (1997) e su PC BDROM (2008).

Inoltre, TopWare Interactive è la prima azienda tedesca nominata publisher con licenza da Microsoft, Apple, Nintendo e Sony per le rispettive piattaforme di nuova generazione. Ciò garantisce un solido portfolio futuro su molteplici piattaforme e canali di distribuzione. Al momento, TopWare sviluppa e pubblica per le piattaforme PC, Mac, Xbox 360, PlayStation 3, Nintendo Wii, Nintendo DS/3DS, i-Phone, i-Pad e Android. Per quanto riguarda il settore PC, TopWare intrattiene stretti rapporti commerciali con Intel, AMD e nVidia, al fine di dare impulso all'innovazione e mantenere sempre una tecnologia all'avanguardia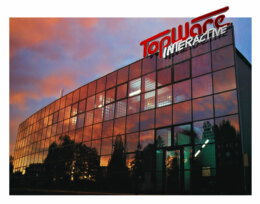 Nel 2011, TopWare fa di nuovo centro pubblicando l'add-on "Two Worlds II: Pirates of the Flying Fortress", che aggiunge oltre 15 ore di intrattenimento al gioco di ruolo di enorme successo "Two Worlds II". Dalla sede logistica di Ettlingen, TopWare ha gettato le basi per una distribuzione a livello globale. L'azienda affiliata TopWare Entertainment gestisce il settore vendite in Germania, Austria e Svizzera, consentendo di mantenere tutte le fasi cruciali all'interno dell'azienda, controllando il completo processo di sviluppo del prodotto, inclusi marketing e spedizioni. Per il prossimo anno, TopWare Interactive intende espandersi ulteriormente sul mercato videoludico e si prepara a pubblicare due grandi titoli: "Scivelation" e "Raven's Cry".

Al momento, l'azienda conta circa 30 dipendenti solo nella sede di Karlsruhe. Insieme alle compagnie affiliate Reality Pump e TopWare.
Release History
2013
"Pressure, Iron Sky: Invasion "
2012
"Transcripted, Planets under Attack, Replay Now Series "
2011
"Battle vs. Chess, TWII: Castle Defense, TWII: Pirates of the Flying Fortress "
2008
"Dream Pinball 3D Premium"
2006
"Crystal Pictures Particle Gen"
"Dream Pinball 3D"
2004
"Jagged Aliance 2: Wildfire"
2003
"KnightShift"
"The I the Dragon"
2002
"World War II: Panzer Claws", "Heli Heroes"
"Chicken Shoot 2"
2001
"World War III: Black Gold" and"Earth 2150: Lost Souls"
2000
"Earth 2150: The Moon Project"
1999
"Earth 2150"
"Jagged Alliance 2"
1999
"Earth 2140" Mission Packs 1 + 2
1996
"Earth 2140"
"Jack Orlando"
1994
Establishment of Reality Pump Development Studios